Support
CREDIT RISK INSTRUMENT (CRI)
The CRAF Credit Risk Instrument (CRI) will provide a partial credit guarantee, to be issued to financiers, intermediaries, energy service companies (ESCOs) or funds, which are extending financing for RE and EE projects. A default guarantee was chosen as the initial CRI instrument to address the issues of lack of collateral and/or balance sheet constraints by SMEs and would provide added comfort to financiers to lend beyond their normal course of business.
Currently, the CRAF CRI will offer maximum coverage of 80% of the principal of an eligible RE and/or EE project loan. Access to the CRI will be facilitated via a streamlined application, assessment, approval and claims process using information provided by CRAF service providers and a modernised and innovative online platform.
It is envisioned that should the CRAF pilot phase be successful, the facility will seek to expand its offerings under the CRI facility based on the demands of the market. This may include products such as performance guarantees and payback guarantees, for which demand has already been identified in the target markets.
TECHNICAL ASSISTANCE PROGRAM (TAP)
The TAP will provide focused support for CRAF projects, counterparties and intermediaries, thereby stimulating demand by direct and indirect promotion of RE and EE projects, building financier capacity in financing of RE/EE projects, and assisting with sectoral growth through targeting capacity building to service providers and intermediaries such as ESCOs. TAP will also be extended to SMEs, the final beneficiaries of CRAF.
Specifically, during the CRAF pilot, the TAP is expected to be offered to the following segments:
Service providers will be offered certification to the standard accepted by CRAF and set by regional standardisation authorities;
 
Financiers will be offered training for loans officers and/or those encountering RE/EE projects from SME clients. This training will include topics such as RE/EE project origination and assessment; and
 
Individual SMEs may be offered the TA in the development of project ideas which may be eligible for a guarantee under the CRI facility. Currently it is not envisaged that TA will be extended to SMEs and Industry Associations for general awareness raising and project origination outside of marketing campaigns undertaken by financiers.
The CRAF TAP will be separately funded from the Credit Risk Instrument and will leverage and coordinate with other regionally focused technical assistance facilities, wherever possible.
CRAF TAP will support face to face training, online-training courses, manuals, and other SME focused RE/EE support deemed acceptable by the CRAF management team. This is expected to include workshops, expert placements, seminars, training courses and advice. The TAP will not aim to support general RE/EE market building for the most part, due to the presence of numerous active, general RE/EE focused TA facilities operating in the target CRAF jurisdictions.
ELIGIBILITY CRITERIA
COUNTRIES
During the CRAF pilot, support will be available for RE and EE projects in five CDF Member States:
Barbados;

Belize;

Guyana;

Saint Lucia; and

Suriname
Once fully operational, CRAF will be rolled out to all CDF Member States.
SECTORS
CRAF may support projects in any sector, with special focus on the key sectors of agriculture, tourism and manufacturing. The private sector is the focus of CRAF support. in particular those classified as SMEs.
FOR RENEWABLE ENERGY:
Support will be available for a broad range of renewable energy power generation technologies.

Hybrid power solutions will be considered.

Projects may involve installation of new power generation solutions or modification of existing power generation facilities.

 
FOR ENERGY EFFICIENCY:
A broad range of energy efficiency technologies will be considered.

Projects may include (but are not limited to):

- energy efficient equipment such as lighting, motors and other machinery, refrigerators, air conditioners, furnaces and boilers; and

- energy efficient activities through active energy management, including (for example) product manufacture, water pumping, heating and cooling and cooking.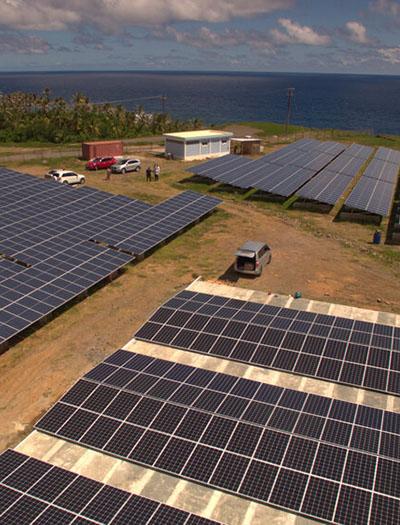 ACCESSING CRAF
SMEs can access CRAF assistance through authorised CRAF financial institutions.
During the CRAF Pilot, representatives of financial institutions wishing to become CRAF Partners may sign on to be partners through contact with the CARICOM Development Fund. After the roll out of the CRAF System and Portal, Financiers will be able to apply for partnership, complete the onboarding process, and issue requests for guarantees all through a dedicated online system.
Identification of technical assistance needs, applications for technical assistance support, and provision of technical assistance will all be facilitated via the CRAF Help Desk to be contacted through info@craf.org.
For all enquiries and applications please contact; info@craf.org